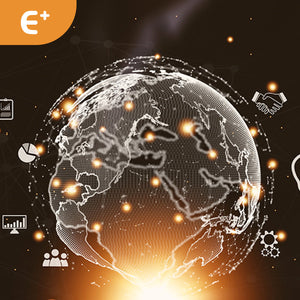 Worldwide 126 countries | eSIM QR Code
Attn: QR code will be sent to your by email after purchase, please scan the QR code ONLY when you arrive destination and complete mobile data settings.
*Support local 4G/3G network, plan will be terminated if data usage exceeds high-speed data limitation.
*Hotspot sharing: Support,
*Operator: See belows
*APN: drei.at,
*Validity for the eSIM: within 30 days after purchase. Please activate the data plan before expiry date; once it be expired, Cancellation, Refund or Changes are not allowed.
Please make sure you have an eSIM capable mobile before purchase, this product does not support refunds/cancellations/extensions.

*Applicable area:
Country
Network Name
1
Aland Islands
Aalands Telekommunikation Ab
2
Albania
TELEKOM ALBANIA SH.A
Albania
ALBtelecom sh.a.
Albania
Vodafone - Albania
3
Australia
Telstra Corporation Limited
4
Austria
Hutchison Drei Austria GmbH
5
Argentina
Telefonica Moviles Argentina S.A.
Argentina
Telecom Argentina S.A.
6
Azerbaijan
Azercell Telecom LLC
Azerbaijan
Bakcell Limited Liable Company
7
Armenia
VEON Armenia CJSC
Armenia
MTS Armenia CJSC
8
Bahrain
Bahrain Telecommunications Company (B.S.C.)
Bahrain
Zain Bahrain B.S.C
9
Belgium
Telenet Group BVBA/SPRL
Belgium
ORANGE Belgium nv/SA
Belgium
Proximus PLC
10
Bulgaria
A1 Bulgaria EAD
Bulgaria
Telenor Bulgaria EAD
Bulgaria
Bulgarian Telecommunications Company EAD
11
Brazil
TIM S.A.
Brazil
Vivo S.A.
12
Bolivia
Telefonica Celular de Bolivia S.A.
13
Bosnia and Herzegovina
BH Telecom JSC Sarajevo
14
Botswana
Mascom Wireless (Pty) Limited
Botswana
Orange Botswana (Pty) Ltd
15
Cameroon
Orange Cameroun SA
Cameroon
MTN Cameroon Ltd
16
Colombia
Colombia Mobil S.A.
Colombia
Colombia Telecomunicaciones S.A. ESP
17
Cote D'Ivoire
Orange Cote D'Ivoire S.A.
18
Croatia
Hrvatski Telekom d.d.
Croatia
Tele2 d.o.o za telekomunikacijske usluge
Croatia
A1 Hrvatska d.o.o
19
Cyprus
Cyprus Telecommunications Authority
Cyprus
PrimeTel PLC
Cyprus
MTN Cyprus Limited
20
Czechia
Vodafone Czech Republic a.s.
Czechia
O2 Czech Republic a.s.
Czechia
T-Mobile Czech Republic a.s.
21
Canada
Bell Mobility Inc.
Canada
Rogers Communications Canada Inc.
Canada
SaskTel
Canada
TELUS Communications Inc.
Canada
Videotron Ltd
22
Chile
Entel PCS Telecomunicaciones S.A.
Chile
Telefonica Movil de Chile S.A.
23
China
China Mobile Limited
24
Chad
Airtel Tchad
25
Congo Republic
Airtel Congo SA
26
Costa Rica
Telefonica de Costa Rica TC, S.A.
27
DR Congo
AIRTEL CONGO RDC SA
DR Congo
Orange RDC Sarl
28
Denmark
Telenor A/S
Denmark
HI3G Denmark ApS
Denmark
Telia Nattjanster Norden AB
Denmark
TDC A/S
29
Estonia
Telia Eesti AS
Estonia
Tele2 Eesti Aktsiaselts
Estonia
Elisa Eesti AS
30
Ecuador
Otecel Sociedad Anonima
31
Egypt
Etisalat - Misr
Egypt
Vodafone Egypt Telecommunications S.A.E
32
Finland
DNA Plc
Finland
Elisa Corporation
Finland
Telia Finland Oyj
33
France
Orange
France
Societe Francaise du Radiotelephone S.A.
France
Bouygues Telecom
France
Free Mobile
34
French Guiana
Not specify
35
French Southern Territories
Not specify
36
Gabon
Celtel Gabon S.A.
37
Georgia
Magticom Ltd
Georgia
Veon Georgia LLC
38
Ghana
Vodafone Ghana
Ghana
Airtel Ghana Limited
Ghana
Scancom PLC
39
Germany
Telekom Deutschland GmbH
Germany
Vodafone GmbH
Germany
Telefonica Germany GmbH & Co. OHG
40
Guernsey
Sure (Guernsey) Limited
Guernsey
JT (Jersey) Limited
41
Greenland
Tele Greenland A/S
42
Guatemala
Comunicaciones Celulares S.A.
43
Greece
Cosmote Mobile Telecommunications S.A.
Greece
Vodafone-Panafon Hellenic Telecommunications Company S.A.
Greece
Wind Hellas Telecommunications S.A.
44
Guam
PTI Pacifica Inc.
45
Guadeloupe
Not specify
46
Holy See (Vatican City State)
Not specify
47
Hungary
Telenor Magyarorszag Zartkoruen Mukodo Reszvenytarsasag
Hungary
Magyar Telekom Nyrt.
Hungary
Vodafone Hungary Mobile Telecommunications Company Limited
48
Hong Kong
Hutchison Telecommunications Hong Kong Holdings Limited
Hong Kong
Hong Kong Telecommunications (HKT) Limited
49
Hawaii
Not specify
50
Iraq
Asiacell Communications PJSC
Iraq
Atheer Telecommunications Iraq Limited
51
Iceland
Nova ehf.
Iceland
Siminn h.f.
52
Ireland
Vodafone Ireland Limited
Ireland
Three Ireland (Hutchison) Limited
53
Italy
ILIAD Italia S.p.A.
Italy
Vodafone Italia S.p.A
Italy
Wind Tre S.p.A. (ITAWI)
54
Indonesia
PT. Hutchison 3 Indonesia
Indonesia
PT Telekomunikasi Selular
55
India
Bharti Airtel Limited
India
Vodafone Idea Limited
India
Bharat Sanchar Nigam Limited
56
Isle of Man
Manx Telecom
57
Israel
Partner Communications Company Ltd.
Israel
Hot Mobile Ltd.
Israel
Pelephone Communication Ltd.
58
Jersey
JT (Jersey) Limited
Jersey
Sure (Guernsey) Limited
59
Jordan
Umniah Mobile Company
60
Japan
NTT Docomo, Inc.
61
Kazakhstan
Mobile Telecom-Service LLP
Kazakhstan
KaR-Tel LLP
62
Kuwait
Mobile Telecommunications Company
63
Kenya
Airtel Networks Kenya Limited
64
Kosovo
IPKO Telecommunications LLC
Kosovo
Monaco Telecom S.A.M.
65
Kyrgyzstan
Sky Mobile LLC
Kyrgyzstan
JSC Alfa Telecom
66
South Korea
KT Corporation
South Korea
SK Telecom Co., Ltd.
67
Latvia
Tele2 SIA
Latvia
SIA Bite Mobile
Latvia
Latvijas Mobilais Telefons
68
Liechtenstein
Telecom Liechtenstein AG
69
Lithuania
UAB Tele2
Lithuania
UAB Bite Lietuva
Lithuania
Telia Lietuva AB
70
Luxembourg
POST Luxembourg
Luxembourg
Proximus Luxembourg S.A.
Luxembourg
Orange Communications Luxembourg S.A.
71
Malawi
Airtel Malawi Limited
72
Mali
Orange Mali SA
73
Malta
GO p.l.c.
Malta
Melita Ltd.
74
Macao
Hutchison Telephone (Macau) Company Limited
75
Malaysia
Maxis Communications Berhad
Malaysia
U Mobile Sdn. Bhd.
76
Mexico
AT&T Comercializacion Movil, S. de R.L. de C.V.
Mexico
Pegaso PCS, S.A. de C.V.
77
Madagascar
Airtel Madagascar SA
78
Martinique
Not specify
79
Moldova, Republic of
Moldtelecom S.A.
Moldova, Republic of
Orange Moldova S.A.
80
Montenegro
MTEL d.o.o. Podgorica
Montenegro
Telenor d.o.o. Podgorica
Montenegro
Crnogorski Telekom a.d. Podgorica
81
Morocco
Itissalat Al-Maghrib S.A.
Morocco
Wana Corporate S.A.
82
Monaco
Monaco Telecom S.A.M.
83
Republic of North Macedonia
one.Vip DOOEL Skopje
84
Netherlands
Vodafone Libertel B.V.
Netherlands
T-Mobile Netherlands B.V.
Netherlands
KPN B.V.
Netherlands
Curacao Telecom N.V.
85
Norway
Telia Norge AS
Norway
Telenor Norge AS
86
New Zealand
Spark New Zealand
87
Nicaragua
Telefonia Celular de Nicaragua S.A.
88
Nigeria
Airtel Networks Limited
Nigeria
MTN Nigeria Communications Limited
89
Oman
Omani Qatari Telecommunication Company SAOG
90
Poland
T-Mobile Polska S.A.
Poland
Orange Polska S.A.
Poland
Polkomtel Sp. z o.o.
Poland
P4 Sp. z o.o.
91
Portugal
NOS Comunicacoes, S.A.
Portugal
Vodafone Portugal - Comunicacoes Pessoais, S.A.
Portugal
MEO - Servicos de Comunicacoes e Multimedia SA
92
Puerto Rico
Not specify
93
Panama
Telefonica Moviles Panama, S.A.
94
Peru
Telefonica Moviles S.A.C.
Peru
Entel Peru S.A.
95
Qatar
Vodafone Qatar Q.S.C.
Qatar
Ooredoo QSC
96
Romania
S.C. RCS & RDS S.A.
Romania
Telekom Romania Mobile Communications S.A.
Romania
S.C. Vodafone Romania S.A.
Romania
S.C. Orange Romania S.A.
97
Russia
VimpelCom PJSC
Russia
LLC T2 Mobile
98
Reunion
Orange Reunion
99
Slovakia
Slovak Telekom, a.s.
Slovakia
Orange Slovensko, a.s.
Slovakia
O2 Slovakia, s.r.o.
100
Slovenia
Telekom Slovenije d.d.
Slovenia
A1 Slovenija, d.d.
Slovenia
Telemach d.o.o.
101
Spain
Vodafone Espana, S.A.U.
Spain
Orange Espagne, S.A., sociedad unipersonal
Spain
Telefonica Moviles Espana S.A.
Spain
Xfera Moviles, S.A.
102
Sweden
Telenor Sverige AB
Sweden
Hi3G Access AB
Sweden
Tele2 AB
Sweden
Telia Company AB
103
Switzerland
Swisscom (Switzerland) Ltd
Switzerland
Sunrise Communications AG
104
Singapore
StarHub Mobile Pte Ltd
Singapore
SingTel Mobile Singapore Pte. Ltd.
105
Sri Lanka
Mobitel (Pvt) Limited
Sri Lanka
ETISALAT Lanka (Private) Limited
Sri Lanka
Dialog Axiata Plc
106
Saudi Arabia
Saudi Telecom Company (STC)
Saudi Arabia
MTC Saudi Arabia (Zain)
107
Serbia
Vip mobile d.o.o.
Serbia
Telenor d.o.o.
Serbia
Telekom Srbija a.d.
108
Saint Barthelemy
Not specify
109
Seychelles
Airtel (Seychelles) Limited
110
South Africa
Mobile Telephone Networks (Pty) Ltd.
South Africa
Telkom SA Ltd
South Africa
Vodacom Group (Pty) Ltd.
111
Turkey
Avea Iletisim Hizmetleri A.S.
Turkey
Turkcell Iletisim Hizmetleri A.S.
112
Thailand
dtac TriNet Co., Ltd.
113
Taiwan
Chunghwa Telecom
Taiwan
Taiwan Mobile Co.Ltd
Taiwan
Taiwan Star Telecom Corporation Limited
114
Tanzania
Airtel Tanzania Limited
115
Tunisia
Orange Tunisie, SA
Tunisia
Ooredoo Tunisie SA
116
Tajikistan
Indigo Tajikistan CJSC
117
Ukraine
lifecell LLC
Ukraine
Kyivstar, Private Joint Stock Company
118
United Kingdom
Telefonica UK Limited
United Kingdom
Hutchison 3G UK Limited
United Kingdom
EE Limited
United Kingdom
Vodafone Ltd
119
United States
AT&T Mobility
United States
T-Mobile USA, Inc
120
United Arab Emirates
Emirates Telecom Corp-ETISALAT
121
Uzbekistan
Unitel LLC
122
Uganda
Airtel Uganda Limited
123
Uruguay
Telefonica Moviles Del Uruguay S.A.
124
Vietnam

Vietnamobile Telecommunications Joint Stock Company
Viettel Group

125
Yemen
MTN Yemen
126
Zambia
MTN (Zambia) Ltd
Zambia
Airtel Networks Zambia Plc.
How to download eSIM (Picture) : iPhone    Android
How to download eSIM : https://youtu.be/daBkrkO7qaU
Technical Support (WhatsApp only) : +852 60140451